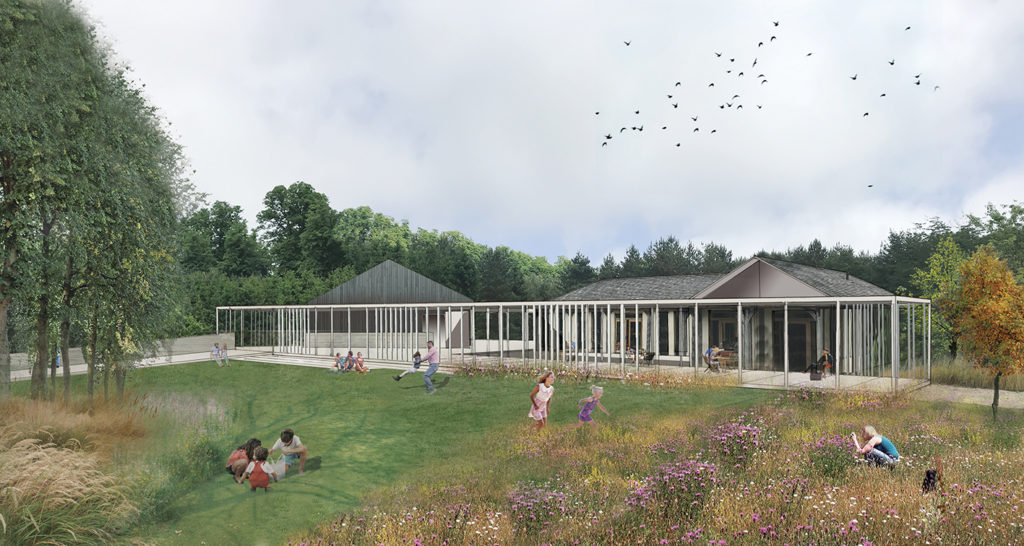 Gallery
#GAG 145 Yorkshire Arboretum Castle Howard, North Yorkshire

Project Info

RIBA Stages 0-2

A Design for a Visitor Centre and Tree Health Research Facility

The Yorkshire Arboretum hold a nationally important tree collection set out in a Grade I listed landscape in the Howardian Hills in North Yorkshire. The organisation wish to create a new facility related to tree health; to train professionals, provide additional and improved facilities for current staff, alongside improving their current visitor centre facilities.

Tree pathology is a significant issue of our time and a skills shortage has been identified. A tree health centre aims to become a national centre to raise the profile of these concerns and train professionals and others in tree health.

Our design for the Yorkshire Arboretum proposed a remodelling of an existing visitors centre with a new extension for a research facility for tree health. This new structure would be connected to the existing visitor centre with the introduction of a substantial timber-colonnaded, sheltered terrace. The series of buildings provide an improved visitor experience, improve the sense of arrival to the arboretum, provide a more refined and restrained building elevation from the western arboretum view as well as responding to the character and sense of place in the landscape. Both the new building and colonnade respond and orientate themselves to both existing and proposed new vistas, helping to root the building into the context of the arboretum.