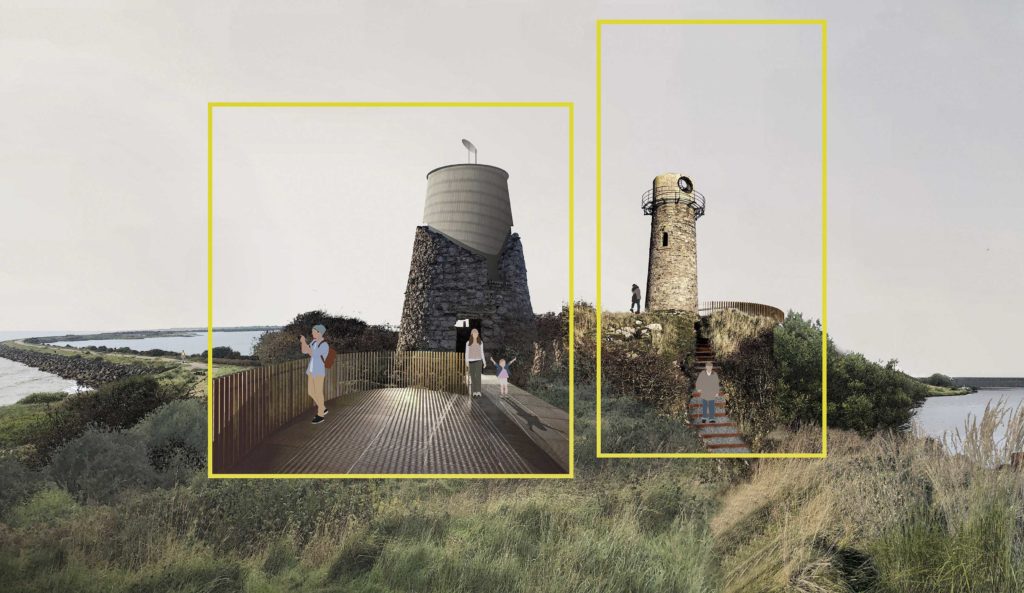 Millom Iron Line International Competition Win
We are delighted to announce that Gagarin Studio alongside landscape architects, Layer Studio,  have won the competition to sensitively develop the beautiful coastal Iron Line at Millom, Cumbria into a recreational attraction that unites ecology, heritage and culture.
The Jury Panel included representatives from the Millom Town Board, the RSPB and Copeland Borough Council, supported by independent technical expertise from Jolyon Brewis of Grimshaw; Kate Bailey, Trustee of the Landscape Institute and a member of the NW Design Review Panel; and Aldo Rinaldi the project's Art Curator. 
A total of 21 landscape and architectural teams entered the international competition to find a design partner for The Iron Line – a scheme that will see the uniquely beautiful sea wall and coastal lagoon enhanced to provide an inspirational and fully inclusive route across RSPB Hodbarrow. The Jury Panel was unanimous in its decision to award the project to the team which include Layer Studio, Gagarin Studio, Greengage, PLACED, Curtins, BWA & Project Four saying their submission was sensitive to place, heritage, ecology, culture and community. 
Millom and Haverigg were among 101 towns invited to bid for a share of the Government's £3.6 billion Towns Fund in 2019 – part of the Government's Levelling Up agenda. 
Working alongside Copeland Borough Council, the Millom Town Deal Board secured an offer of £20.6 million from the fund in July for projects it identified as local priorities.
Work to develop the design proposal for The Iron Line will take place over the coming months.