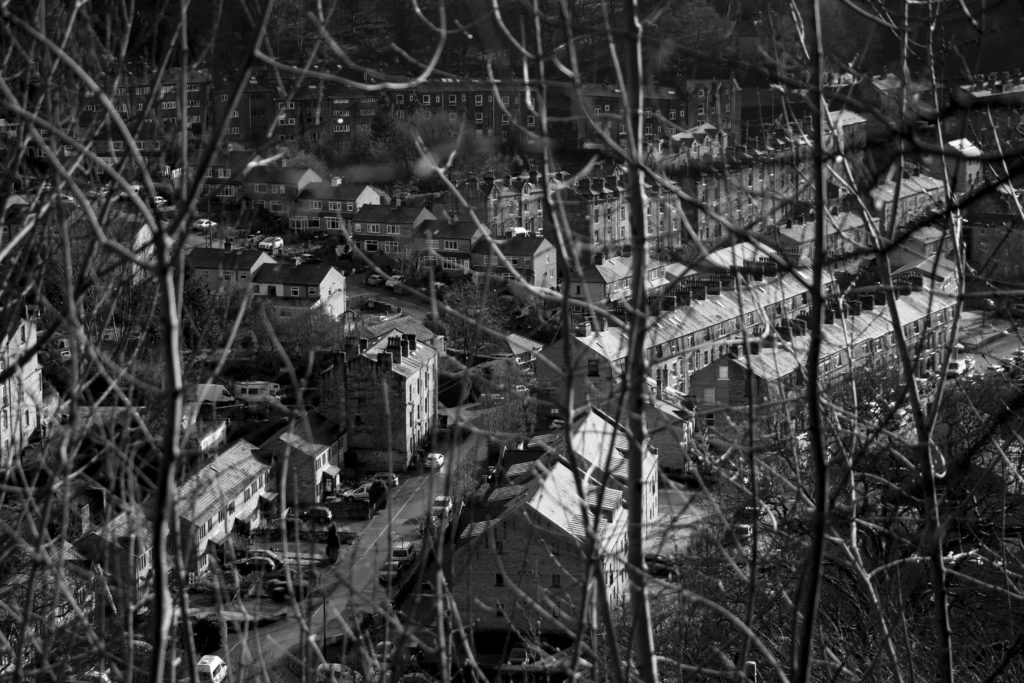 What Remains – Revisiting Elmet Forty Years On
In the late 1970s, Photographer Fay Godwin explored the Calder Valley and surrounding area with her camera and captured the landscape at a turning point. Her photographs were both picturesque and brooding; showing the contrast between the wild moorlands and the post-industrial townscapes which in some way defines the area. The photographs inspired a series of Ted Hughes poems and both were published collectively as 'Remains of Elmet' in 1979. 
Forty years have past since then and the valley and communities have seen significant changes occur. Despite Hughes' doubts, the towns and communities have survived and continue to evolve; the landscape we experience today has largely healed itself, re-greening over the scars and damage left by intensive industry.
As a studio our work is predominately in rural settings and we've always been interested in the context of place and placemaking, particular within the landscape of the Pennines.  In 2017, Steve began retracing Godwin's steps with a copy of 'Remains of Elmet' as reference, initially as a way of exploring the landscape and later as a bit of a completist obsession. By tracking down the locations, stepping into the frame and capturing the same original view which Godwin had forty years earlier, Steve's photographs help to highlight the changes that have occurred as well as signalling the reliable constants which help to measure the evolution of the place. 
The exhibition commissioned by Hebden Bridge Arts Festival is primarily a celebration of the 40th anniversary of 'Remains of Elmet' and a fabulous opportunity to see a selection of the original photographs on show in Hebden Bridge. These are hung alongside Steve's 're-visited' series to allow the visitor to lean in a little, look at the captured landscape which normally backdrops their 'everyday' and remember as time passes that some things change and others remain.
The exhibition is showing at Hebden Bridge Town Hall throughout June 2019.
See more about the Arts Festival Programme here: Hebden Bridge Arts Festival