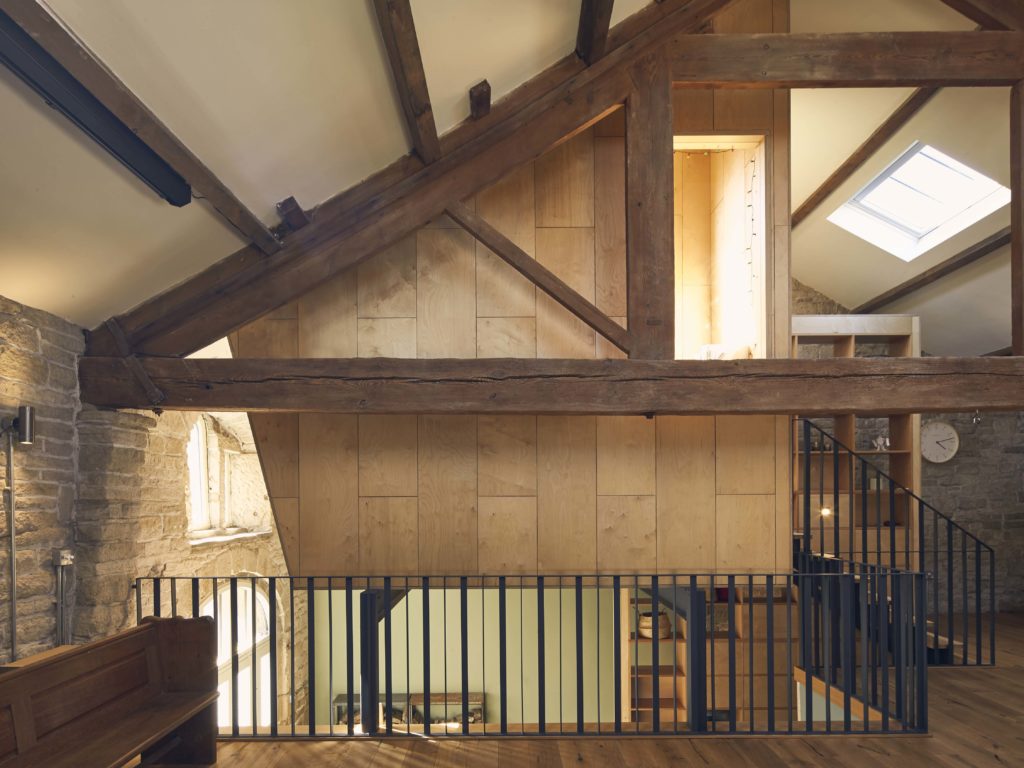 Gallery
#GAG 52 Pennine Farm Heptonstall

Project Info

Completion Spring 2019
RIBA Stages 0-7

The Pennine farmhouse is a Grade 2 listed property on the edge of the hilltop village of Heptonstall in the Calder Valley. It's made up of a string of buildings, cottage, barn ancillary building which stagger down the terrain toward a large garden and impressive views. The owners used only a small part of the property, the barn being used infrequently as it was a large cold space to inhabit permanently. The brief was to decant life to the south, garden end of the property, bringing the ancillary building and barn into better use and enabling better connection to the garden. As is often the case, improving and rationalising circulation is often a key move when properties have evolved over time.

A new semi-glazed link is formed along the front of the ancillary building and effectively continues through the rear of the barn forming a spine from which all the key rooms and areas connect. Bedrooms are located in the upper level of the ancillary building and the link drops down with the terrain to connect to the lower level, where a new garden room extension is formed with kitchen, dining and dayroom. The main volume of the barn is maintained with improved heating and insulation. A suspended piece of joinery is nestled within the barn roof structure forming a study / studio 'borrowing' light from the Palladian window over the barn door. This really is a special home, remodelled to provide new, delightful spaces to inhabit.