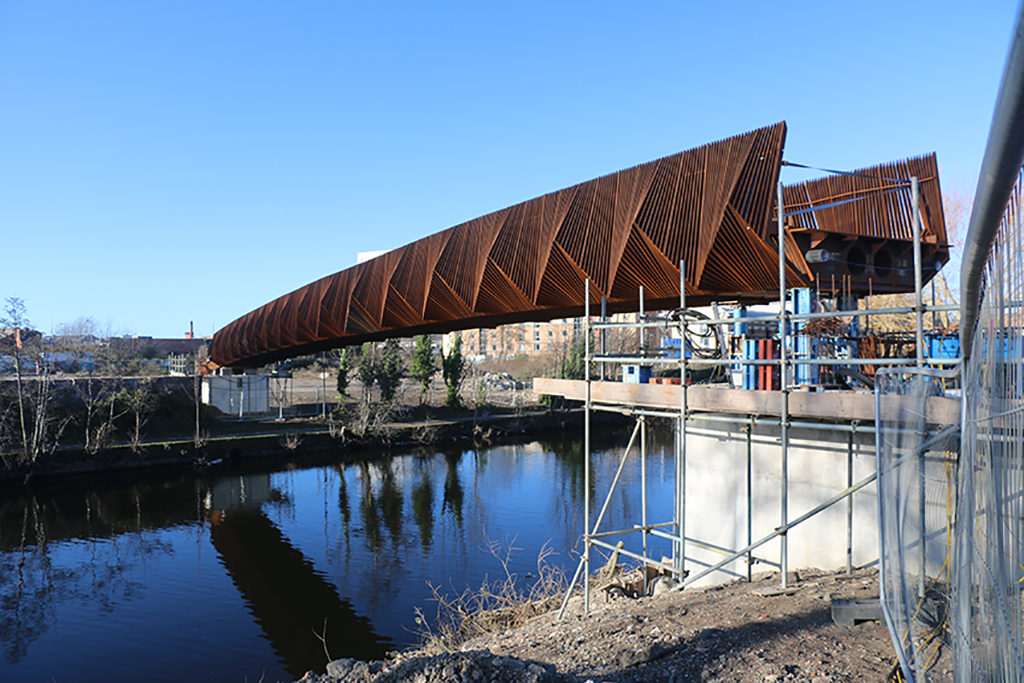 Gallery
#GAG 54 Leeds Footbridge River Aire, Leeds

Project Info

Completion Spring 2019
RIBA Stages 0-7

"The new bridge at Climate Innovation District will be a handy way to cross the river away from cars, but for us, it's a work of art"

CITU UK

CITU Bridge, on the old Low Fold Mill site, is located over the River Aire, Leeds.

The proposed bridge design, a collaborative exploration by GAGARIN and DP Squared, aims to create a simple yet visually fascinating river crossing for pedestrians either on foot, by bike, wheelchair or boat; connecting developments to the left and right bank, the tow path, the wider area of the River Aire and the city centre beyond.

The 50 metre long bridge is formed in a series of profiled corten steel slats which appear to fold and crank across its length. Although we have designed the bridge with only 16 different profiles, variances in spacing and orientation distinctively create a sense of the form stretching along its span. The resulting concertina-like quality brings sculptural interest and character for people crossing over or below the bridge and  the experience of the structure from a distance is one of lightness and simplicity.